Invite the advanced composite technology of Mirasol Shutters into
your home.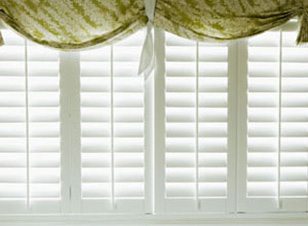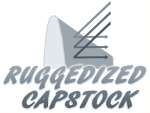 The ruggedized cap stock encapsulating Mirasol's solid composite core resists dents, dings and scratches. The durability far surpasses any other vinyl or wood shutter product on the market today. For your money, you get a shutter that will look brand new years after installation.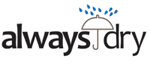 The technologically advanced materials and construction of Mirasol Shutters means they resist damaging moisture intrusion. Your shutters are built to last and remain beautiful without warping, even in extremely humid bathroom and kitchen applications. Even coastal, salty environments are no problem for Always Dry Mirasol Shutters.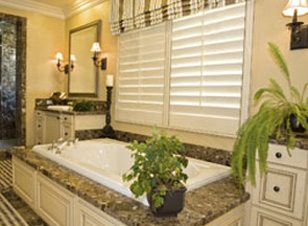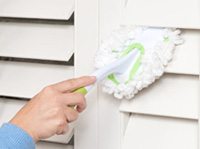 Carefree Maintenance
Carefree maintenance means that your Mirasol Shutters require very little attention to remain as beautiful as the day you unboxed them. Simply brush a feather duster across them periodically, or use a simple soap and water solution to remove smudges. You'll never have to oil, sand or refinish your Mirasol Shutters.